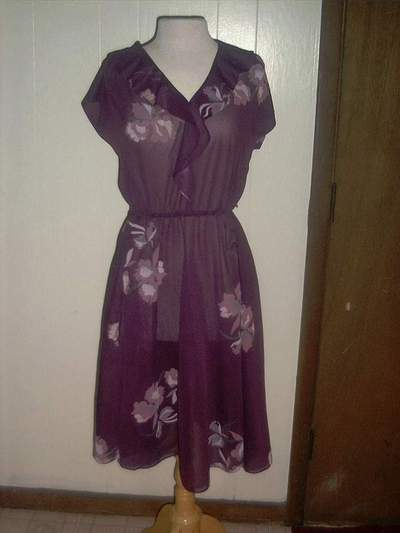 SOLD!!!
Item Number: C-101
Regular Price: $16.00
Clearance Price: $10.00
Description:
This dress from the 80's is simple yet definitely gets results. A beautiful shade of plum, it is a sheer polyester fabric with flower details. The original belt is missing but you could easily cut off the loops. It would also be too cute with a skinny belt.
Condition: Very Good
Measurements: bust-34 waist-28 hips-42
length-42